Why FEC Heliports?
Since 1996 FEC Heliports has designed, manufactured and installed more rooftop and aluminum helipads than anyone else in the world. We built this company with the belief that excellent customer service would be the basis for our success and that belief continues to be our goal every day. Our consultants have created solutions for hospitals, large companies, offshore oil rigs, shipboard locations and private owners all over the world. Our engineers continue to push the limits with the latest in technology for our line of heliport equipment. Our dedication to our clients continues to build FEC Heliports into a company that you can trust to make the heliport portion of your project the easiest part.
A Better Product
FEC Heliports has spent many years perfecting our aluminum solutions. With over 400 rooftop/elevated installations in the US and abroad, FEC Heliports' HELISLAT design has been consistently proven itself in every climate and under every condition without fail. Our HELOMAT ground application can also be used to retrofit existing damaged elevated locations, also allowing for snowmelting capabilities that may not have been possible before. Our supporting equipment continues to evolve and improve to meet and exceed industry demands. In addition to excellent equipment options, FEC Heliports has 40,000 square feet of production space where we design, build and inspect all of our heliport equipment before it arrives at your facility. This includes not only the deck and safety netting, but also the lighting, fire suppression skids and snowmelting skids. We design and build our own structural steel for decks and walkways and our facility allows us to pre-assemble your helipad to ensure proper fitting once we get to the jobsite. These are just a few of the details that the FEC Heliports team goes through to ensure that your experience with our company is successful. Let us show you why FEC Heliports is the best choice for your project!
Locations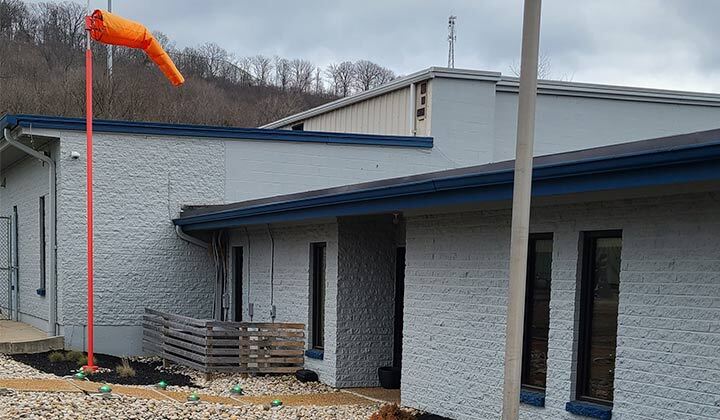 Headquarters: Cincinnati, Ohio
Founded in 1996, FEC Heliports' headquarters is located in Cincinnati, Ohio USA. This location houses our sales and engineering staff and the manufacturing space for our state of the art lighting department to perform assembly and quality control on all of our products.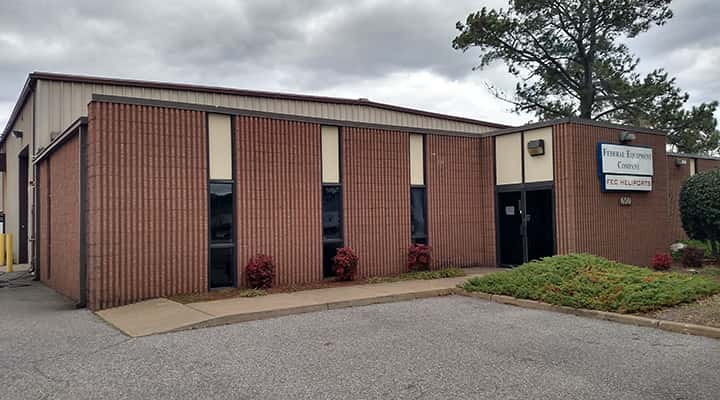 Chesapeake, Virginia
The Chesapeake facility provides FEC Heliports with an additional 30,000 square feet of production space. We utilize this space to manufacture and assemble our heliports and heliport components. This state of the art facility is located on the Eastern seaboard, allowing easy access for overseas shipping.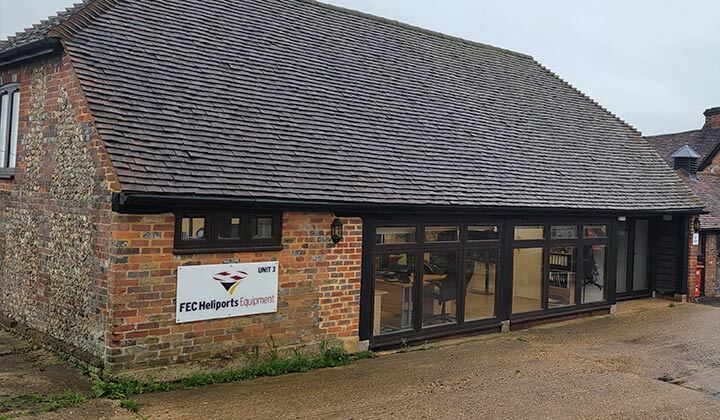 United Kingdom
FEC Worldwide is our international partner, strategically located in the United Kingdom just outside of London. The experienced staff is ready to assist all of our international customers with any of their heliport needs. FEC Heliports Worldwide is the only licensed and approved distributor of FEC Heliports to the International community.